APHM International Healthcare Conference & Exhibition 2022
APHM has been organizing the International Healthcare Conference and Exhibition on an annual basis in Kuala Lumpur since 1993. This year APHM hosted their three day conference with the theme Trust and Sustainability in Healthcare at KLCC, Kuala Lumpur, Malaysia from May 31 – June 02, 2022.
APHM 2022 had 170 exhibition booths and 110 companies participated, with latest healthcare-related products & services from represented countries including Austria, Belgium, Brazil, China, Finland, France, Germany, Holland, Ireland, Italy, Japan, Korea, Malaysia, Singapore, Spain, Taiwan, Turkey, UK, USA and many more.
QUASR team was one of the exhibitor. We got good responses from event attendees and here is the glimpse of what had happened during the event.
The event gave us an exclusive opportunity to meet and network with the nurses, doctors and other healthcare professionals.


We had planned some interesting activities for the attendees:


✨New product features and live demos throughout the show
✨An exhibit team ready to answer all their questions
✨Take part in our fun game for a chance to win a gift voucher
QUASR Booth Design with Posters and Brochure
Candid Shots of Attendees who visited to Discuss, Chat and Watch Product Demo
WINNERS of Creative Selfie Contest APHM 2022
The lucky winners of the Creative selfie contest from May 31 to June 02, 2022 received PARKSON gift vouchers from the QUASR team.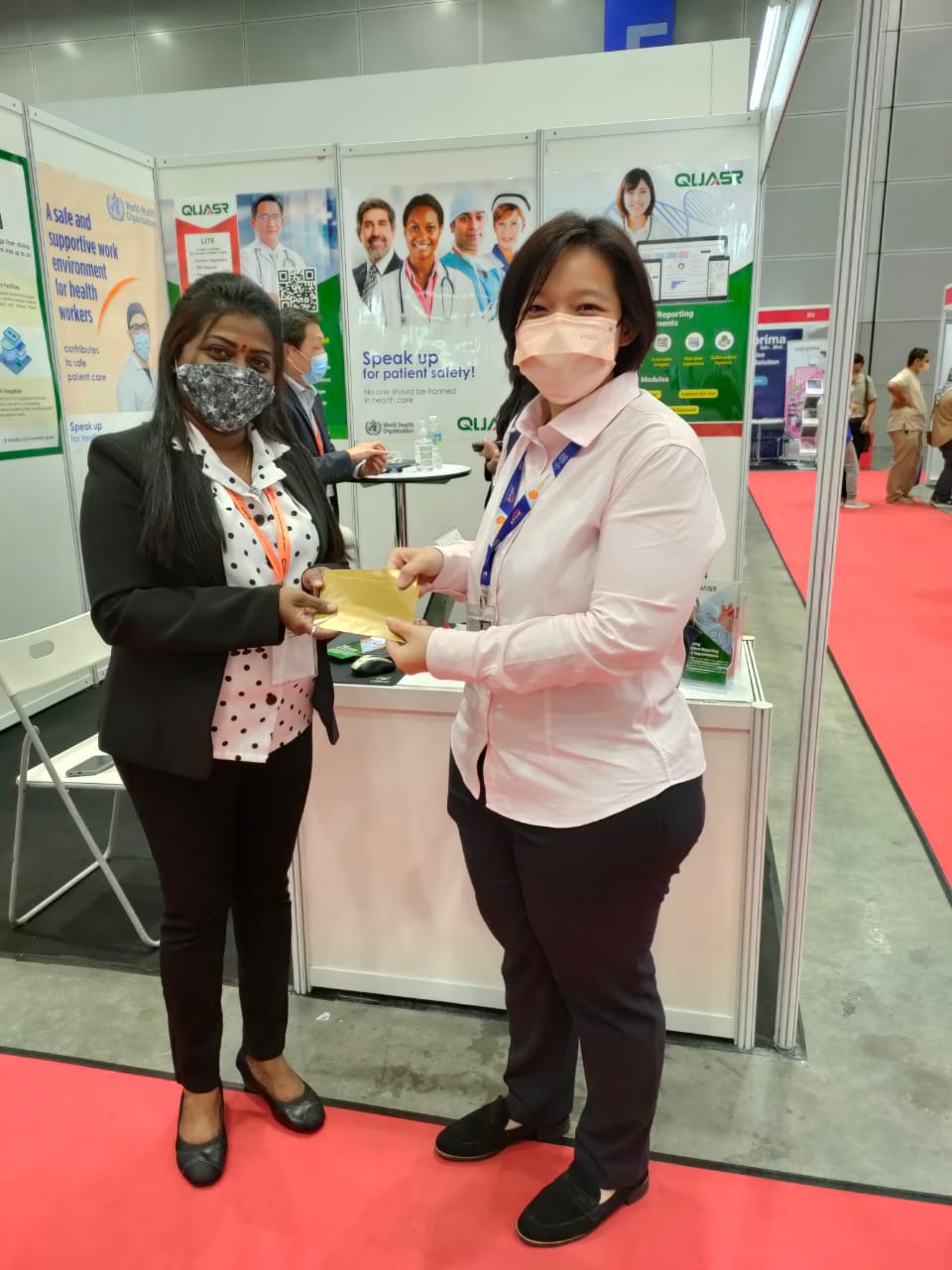 Winner DAY 1

Quek Choon Yen


Assistant Director, International Marketing, Regency Specialist Hospital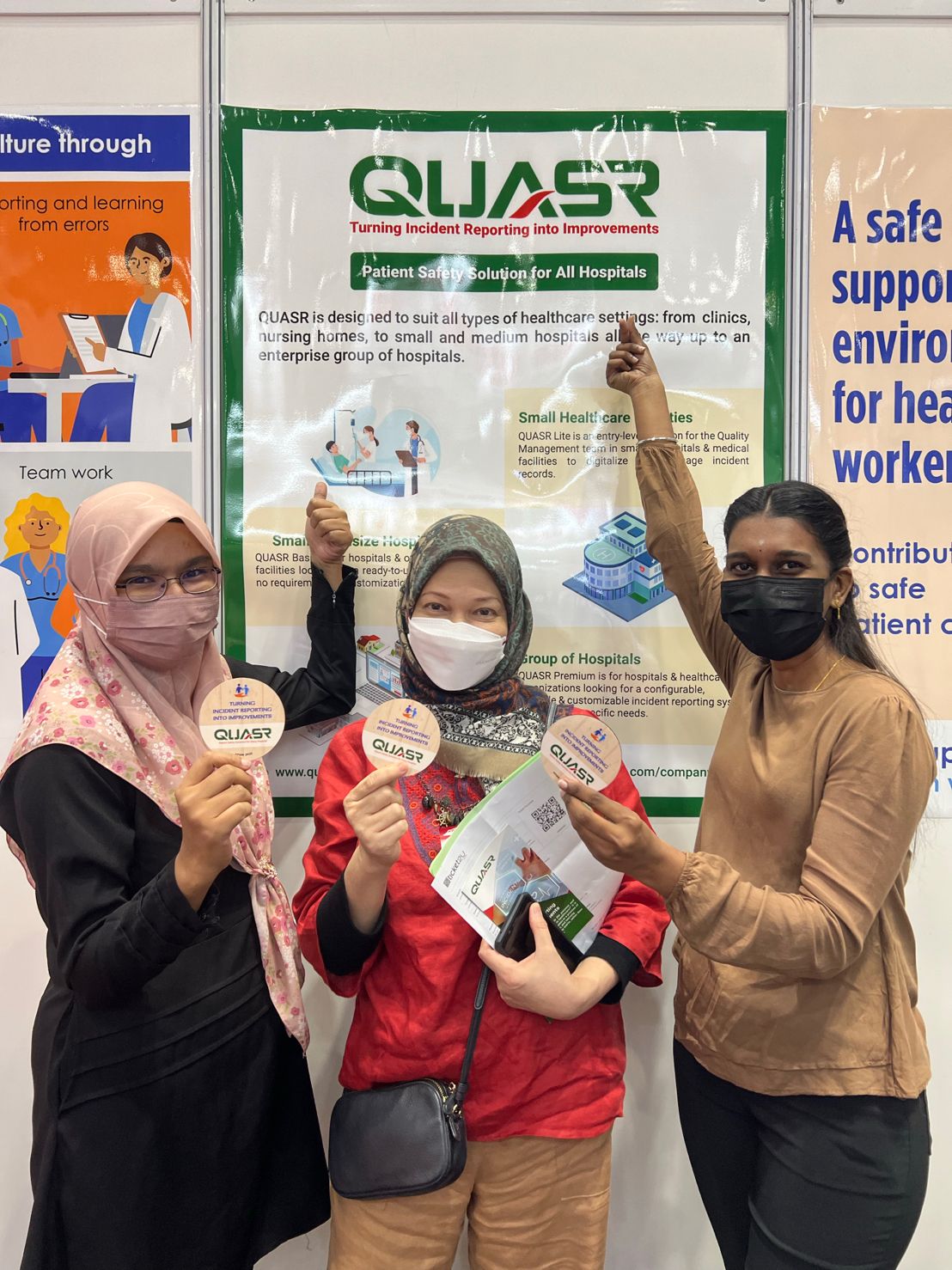 Winner DAY 2

Nur Hani Ramli


Executive, Quality Assurance at Aurelius Hospital Nilai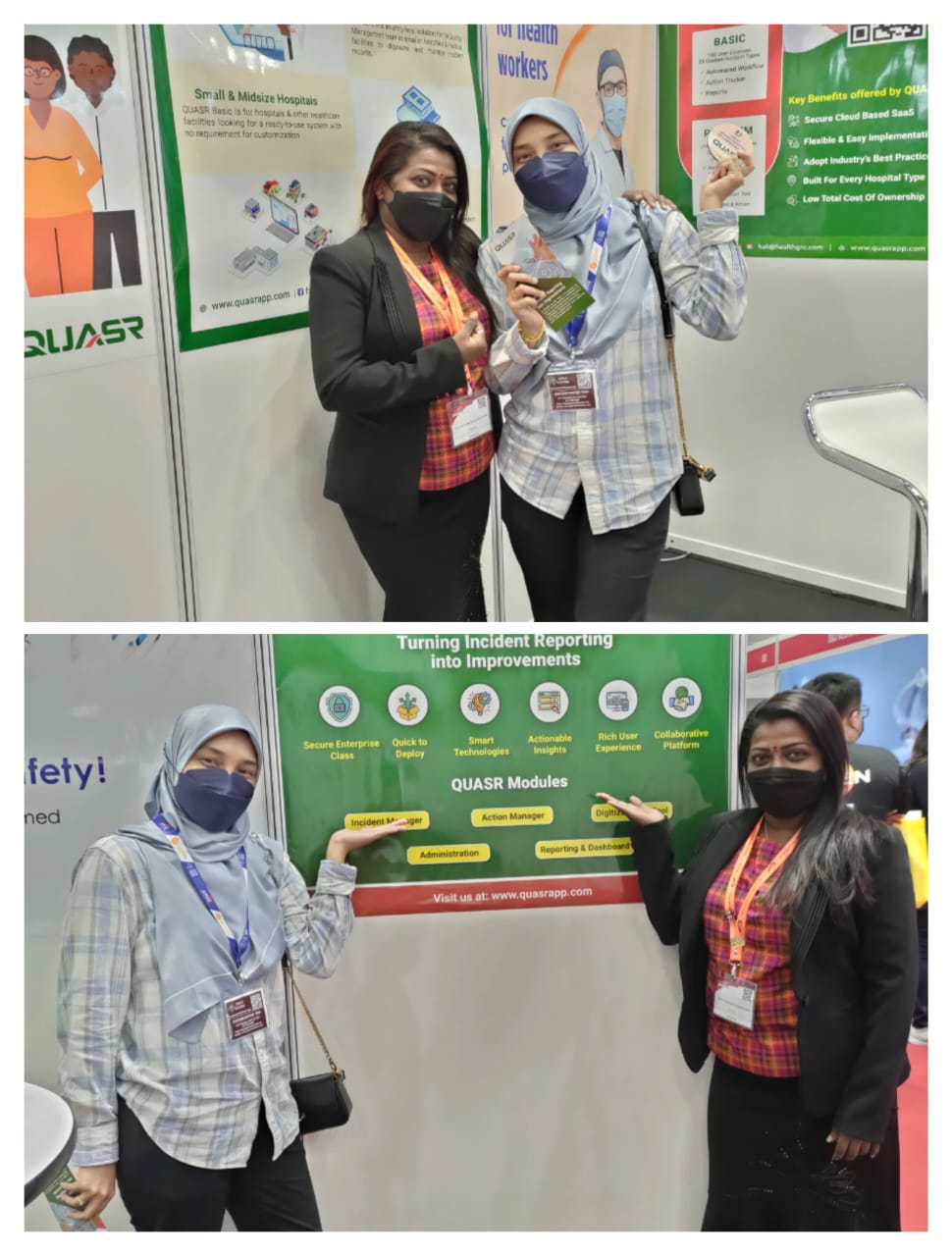 Winner DAY 3

Nur Shahira Bt Ismail


Assistant Manager, Health Safety Environment at UMSC