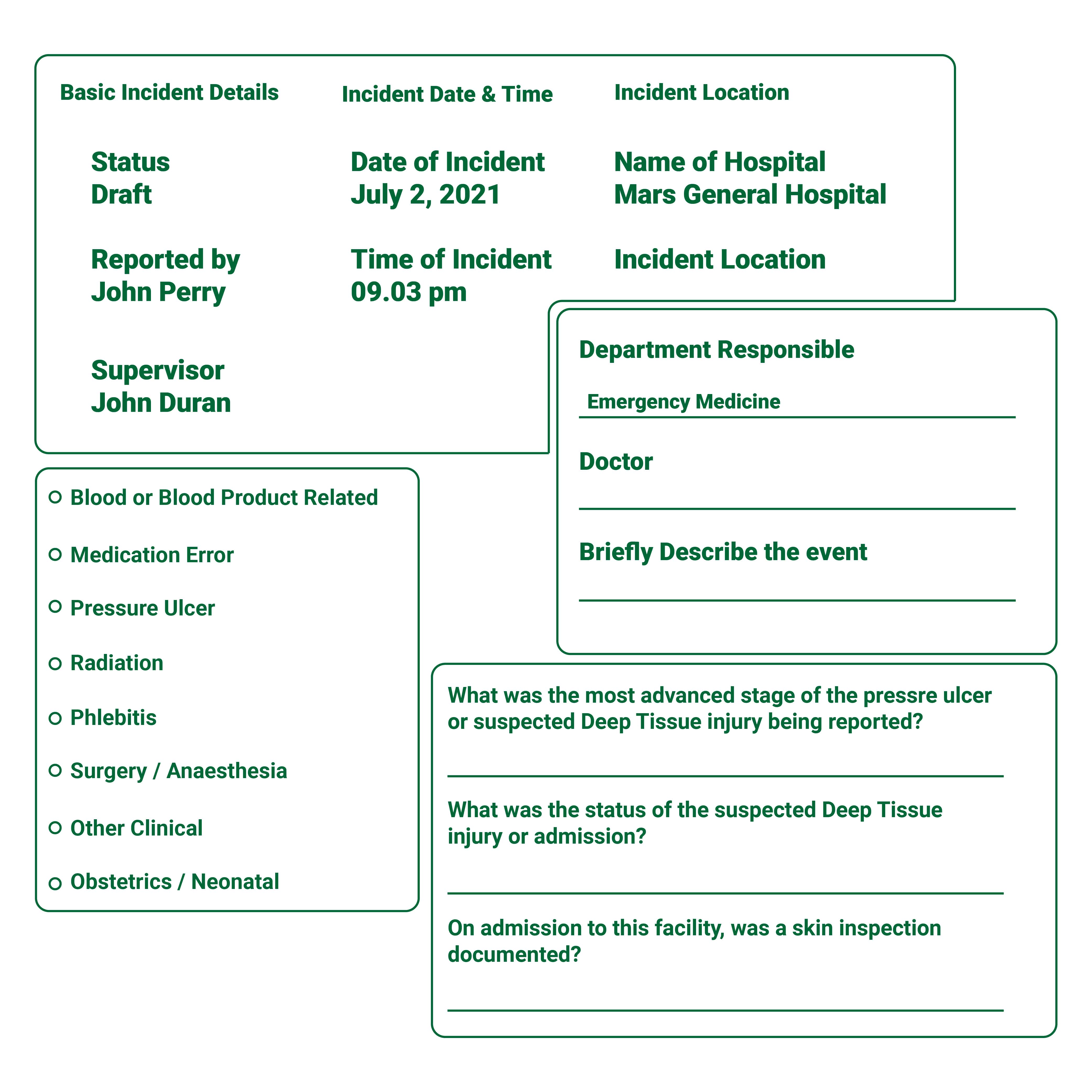 Firstly, QUASR makes it quick and easy for users to report incidents. Intuitive user interface, stepper forms to capture incident details, mobile friendly and option to protect identity are some of the key features in QUASR.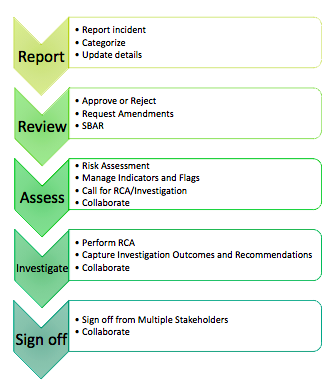 In QUASR, you can avail of a comprehensive solution with a fully automated workflow from incident notification, initial review and quality review to risk assessment, investigation/RCA, corrective action and signoff. It makes your incident reporting process efficient and effective.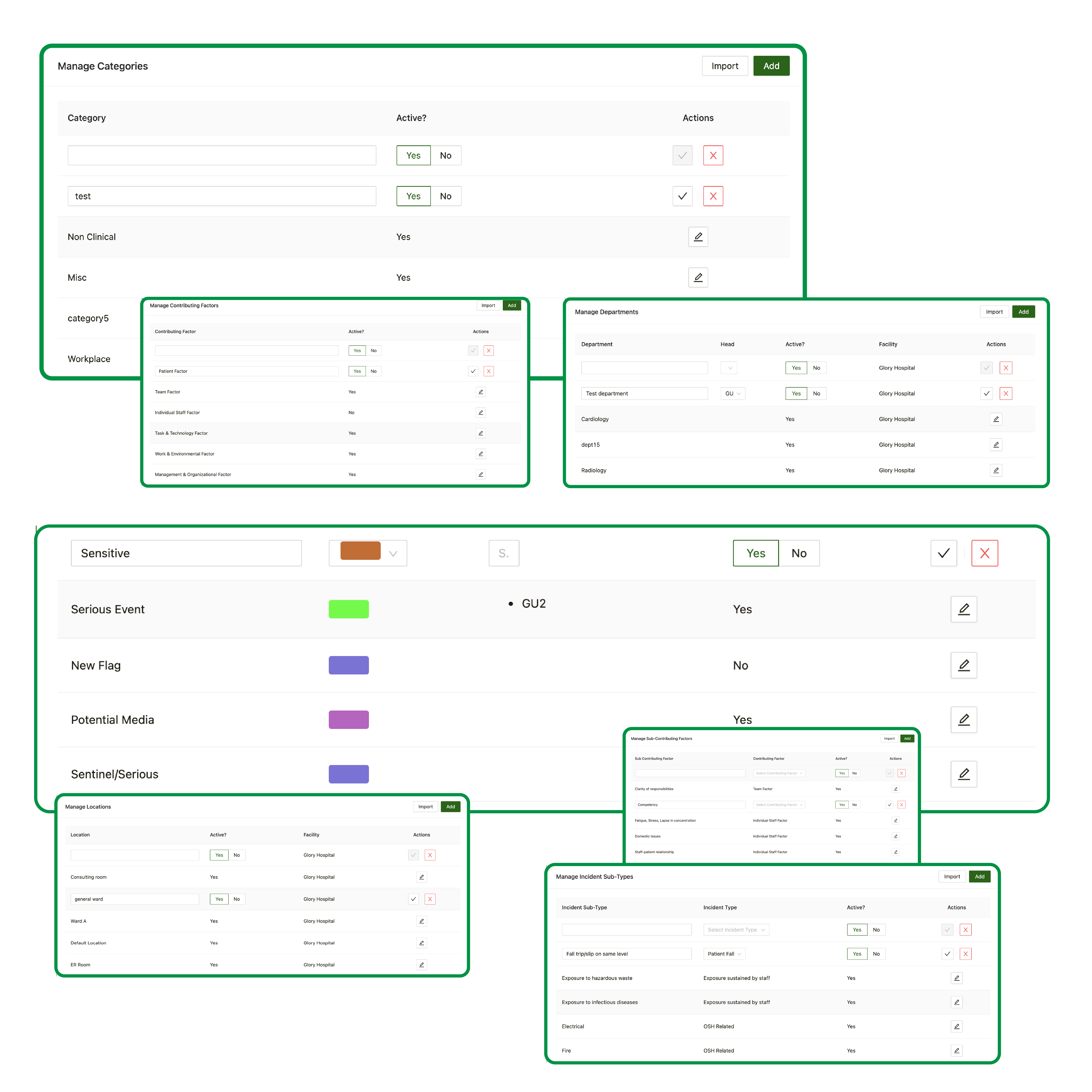 Your reporting staff and stakeholders are given access to incidents reported and be informed of the status, investigation outcome and recommendations. However, when an incident is flagged "Sensitive" for confidentiality, you can limit user access.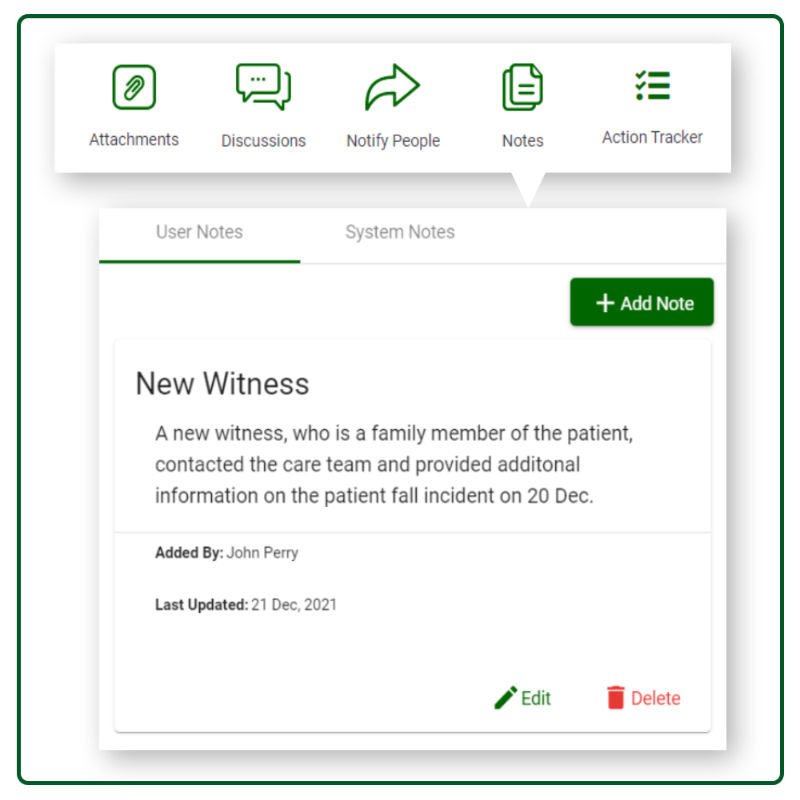 QUASR is an effective communication platform to keep your stakeholders in the loop. It is also a collaborative platform for active participation by stakeholders, enabled by innovative features such as Incident Flags, Notify, Discussion Board and Notes.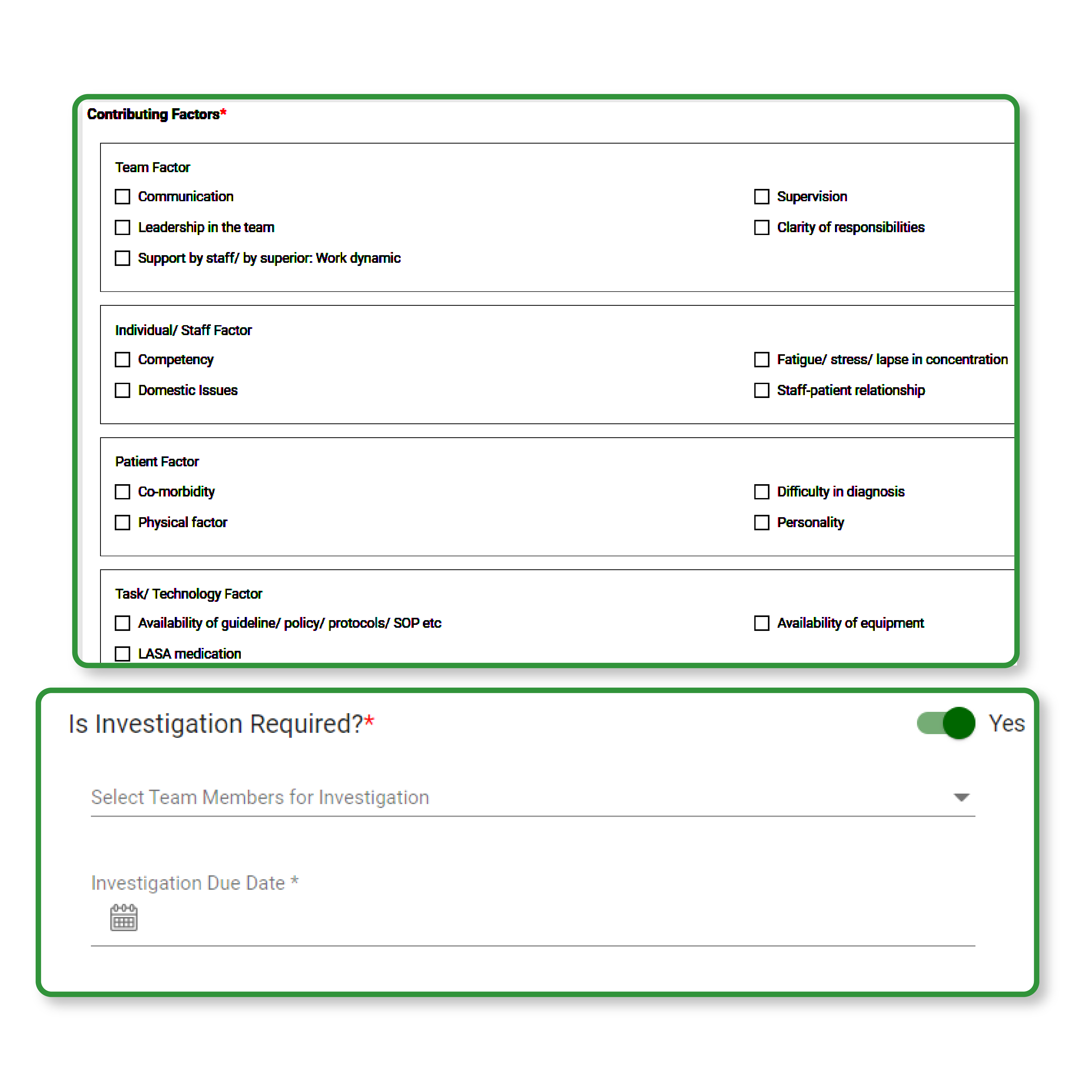 Investigation is a key functionality in QUASR. Contributing factors are configurable, with London Protocol being the pre-configured contributing factors. Digital RCA tool makes the RCA process easier and faster. RCA reviews can be tagged to specific incidents, allowing for aggregated RCA to be conducted for similar incidents.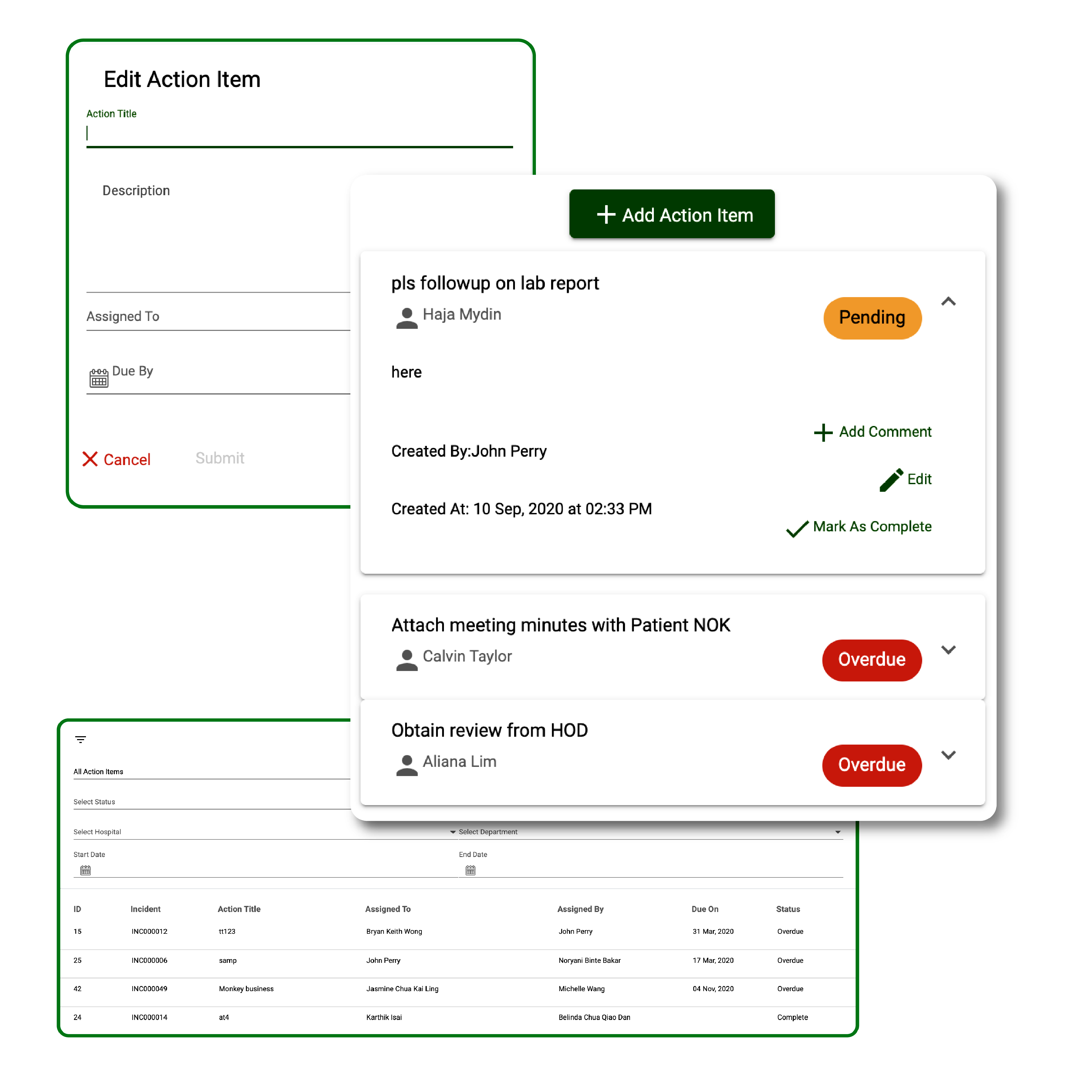 You can use Action Tracker to assign, monitor and follow up on corrective actions. Manage all your actions in one place.