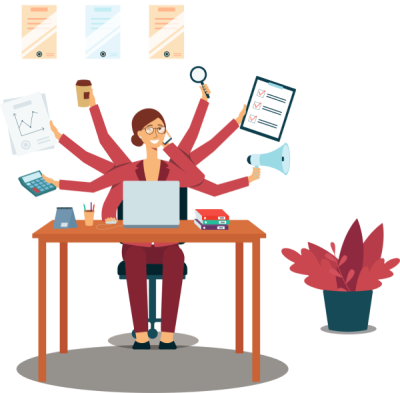 When we launched QUASR a couple of years back, our motivation was to create an enterprise incident management software specifically for healthcare organizations in this region (South-East Asia). Having over a decade of experience working with the big guys in this region, we have an excellent understanding of what the big solutions did to service the big guys as well. In some sense, we were uniquely positioned to generate value. But we also figured that the big organizations are well serviced and tended to have very complex requirements on their tools. So our entire vision was to bridge the gap for medium-sized hospitals. To date, all our customers say they are pleased about their implementation of QUASR, which is unique to their organization and processes.


In early 2020, the pandemic hit. The pandemic meant a lot of the healthcare organizations had to start working remotely too. Much non-frontline work had to go remote in an environment that is traditionally not trained to work remote. While our solution is perfect for organizations to take their quality process online and remote, our solution wasn't armed to help the smaller or niche, healthcare providers. Some of these providers have not evolved to have their quality processes, have a paper-form based flow but do not have volumes to warranty a separate software or are very early to benefit from even a mid-sized solution like QUASR. The features in QUASR, though, strategic and straightforward, is sometimes far more involved and complex for an organization that is just getting started on this path.


That's the genesis story for QUASR Lite. QUASR Lite is aimed at organizations that are just getting started on an incident management process. Whether you have a simple paper-form method or looking to create your own structure and process, Lite has you covered. QUASR Lite is unopinionated in that it does not enforce a workflow.
QUASR Lite is an online incident repository. It is a simple data capture tool and allows you to capture the incident data in a structured format. It makes your life easy to gather incident statistics and generate reports.

Want to know how it works? QUASR Features 


You could very well do the same with an excel sheet. And we would have to agree. But the main advantage Lite brings to you over vanilla excel sheets is that: we have thought this one out for you. We have built it specifically for hospital incident scenarios. We consolidated our experience working with many hospitals and created a starter tool that will grow with you as you mature to bigger and more involved processes.
Lite perfectly suits small hospitals, clinics, speciality hospitals, nursing homes and care centers and individual hospitals, that are either:


✅New to incident management 

✅Looking forward to digitalizing their incident data; 

✅Looking to get started with a starter tool and graduate to more complex tools along the way.




Lite takes all these scenarios into account. There are some opinionated decisions we have made in Lite, though. Lite is primarily meant as a tool for the Quality Management team. So we limited the number of user licenses to 5 per account. Ideally, 5 seats are plenty enough to have quality managers and even senior management from your hospital.

Also, since Lite is for a closed team of Quality Managers, we don't have email notifications baked in. We believe that if it is your primary tool for work, you might not want to be notified of every small action. However, this might change in the future. There are other uniquely designed features that we'll go over in individual posts over the next couple of weeks.
Lite is an evolving product. The first version which is taking trial requests now is the first feature-complete version. We will be adding an overall roadmap of features to Lite over the next several quarters. But more importantly, we believe that its users will drive the roadmap for Lite.

We built the enterprise version of QUASR, 'QUASR Premium' the same way – based on customers' direct feedback, their specific needs and requests. So we don't see why Lite is any different. So if you want a product that suits your process, get on the train right now and help build the product you need.


Check out more features of QUASR Lite.

You can sign up for a 14-day free trial here